Will DUALITY keep going? The short answer is YES!
Once things are sorted out before the end of this year, I will concentrate my efforts on up-keeping the DUALITY website and prepare contents for the next round of Bi-weekly episode updates. About once a month, I will submit the new episodes to Webtoon and Tapastic, so that there's bandwidth to deal with revision requests if needed.
My goal is to promote this website as the main space for the DUALITY project and to stay independent. Build a mailing list and grow an audience not relying on any major comic platforms. I believe this is the best option moving forwards.
If you believe in this vision, please ROOT for my action
Support the DUALITY project on PATREON and sign up for the newsletter 
On a side note, the store has an End of Year 2019 SALE from Nov 15th – Dec 15th. All paper prints will be 25% OFF!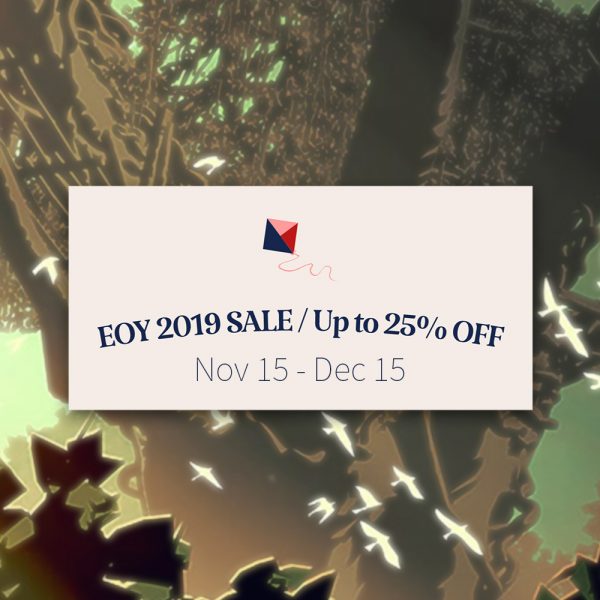 Stay in touch ^_^
– H